A NOVEL AND POWERFUL MUTATION TECHNIQUE
FOR BREEDING: ARTP MUTATION TECHNIQUE
With the employment of the radio-frequency atmospheric-pressure glow discharge (RF-APGD) plasma jet, we developed a novel genome mutation technique for industrial microorganisms: ARTP(Atmospheric and Room Temperature Plasma) mutation technique. At room temperature and atmospheric pressure, the technology can generate the plasma including a large amount of chemically reactive species causing intensive damage of genetic material. These species can permeate into the cell, and cause the DNA damage, then induce SOS repair mechanism of microbial cells. SOS is a high fault rate repair process, which can cause varied mismatch sites, and thus form the final stable genetic mutants.

Technical features: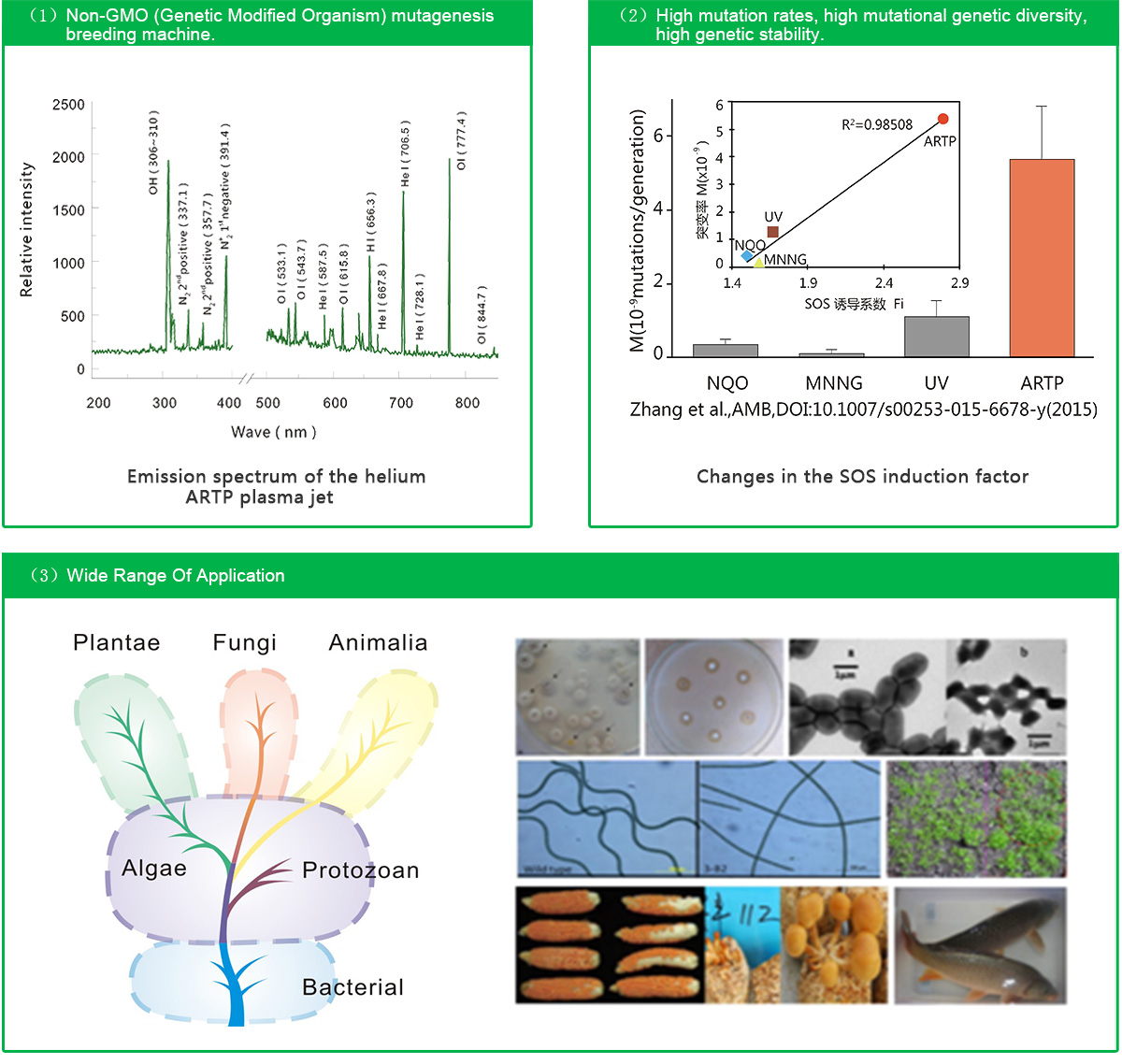 Mutation principle:

P1. Plasma includes a variety of the chemically reactive species.
P2. Active particles permeated into cell through Cell wall and cell embrane,and act on biomolecules such as protein,DNA etc.
P3. Active particles cause a wide variety of DNA structural damages.
P4. Cells start SOS repair mechanism and form lots of mismatch sites.
P5. Obtain superior mutants after screening.
P6. Greatly improve production efficiency and economic benefits.