Plant evolution is very slow, a single gene mutation occurred only from 1/100000 to1/1000000. It has always been highly concerned by the plant breedingscholars that how to improve the mutation rate of plants, obtain excellent hereditablebiological properties.
ARTP-P is another type after ARTP mutagenesis breeding machine for microbe, which was successfully developed for plant mutagenesis breedingin cooperation with the Tsinghua University by this research and development team. This model was designed not only inheriting the originaladvantages of ARTPmutagenesis breeding machine with larger operating space and highertreatment intensity, but also optimizing the structure according to different characteristics of plant samples such as pollen and seed to make the operation easier, the application range wider, the effect better, and meet the breeding needs of different varieties finally.

Product Parameter
Application

I The application of ARTP on Arabidopsis seed
The germination rate was not affected by ARTP treatment of corn seeds. However, the dry weight of seedlings increased with the prolonging of treatment time; When corn seeds was treated with 30min, seedlings increased significantly, while seedling root length / seedling height decreased. Pollen germination of zasiokaurin decreased substantially with the prolonging of ARTP treatment time.When treatment time was 360s, the pollen germination rate was close to zero.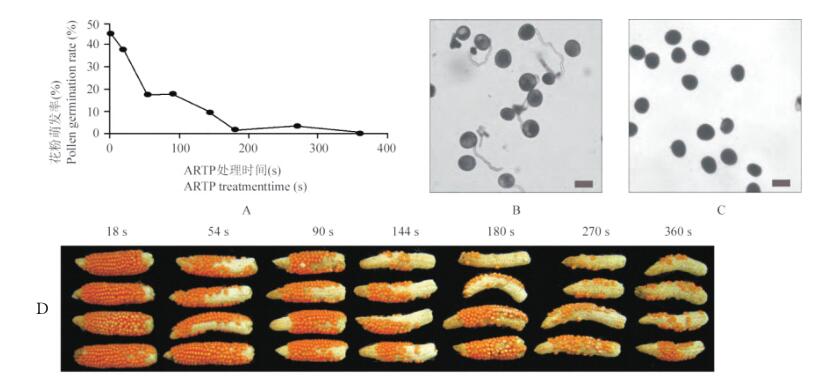 Effect of ARTP treatment on pollen germination rate of zasiokaurin
(A:germination rate of zasiokaurin under different treatment time; B,C: In vitro pollen germination of zasiokaurin, B:treatment time was 0s; C:treatment time was 360s;D: the fructification of corn with pollen pollination treated by ARTP)